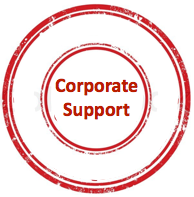 Corporate Support is a maritime management consultancy focused on small and medium sized ship owners and operators.
Many companies within this category prioritize to have a lean organization with focus on the front-line duties and a minimum of administration.
We offer to assist and handle corporate tasks e.g. strategy plans, result presentations, corporate governance development and more.
Please see our company intro presentation here: Corporate Support Intro 2019